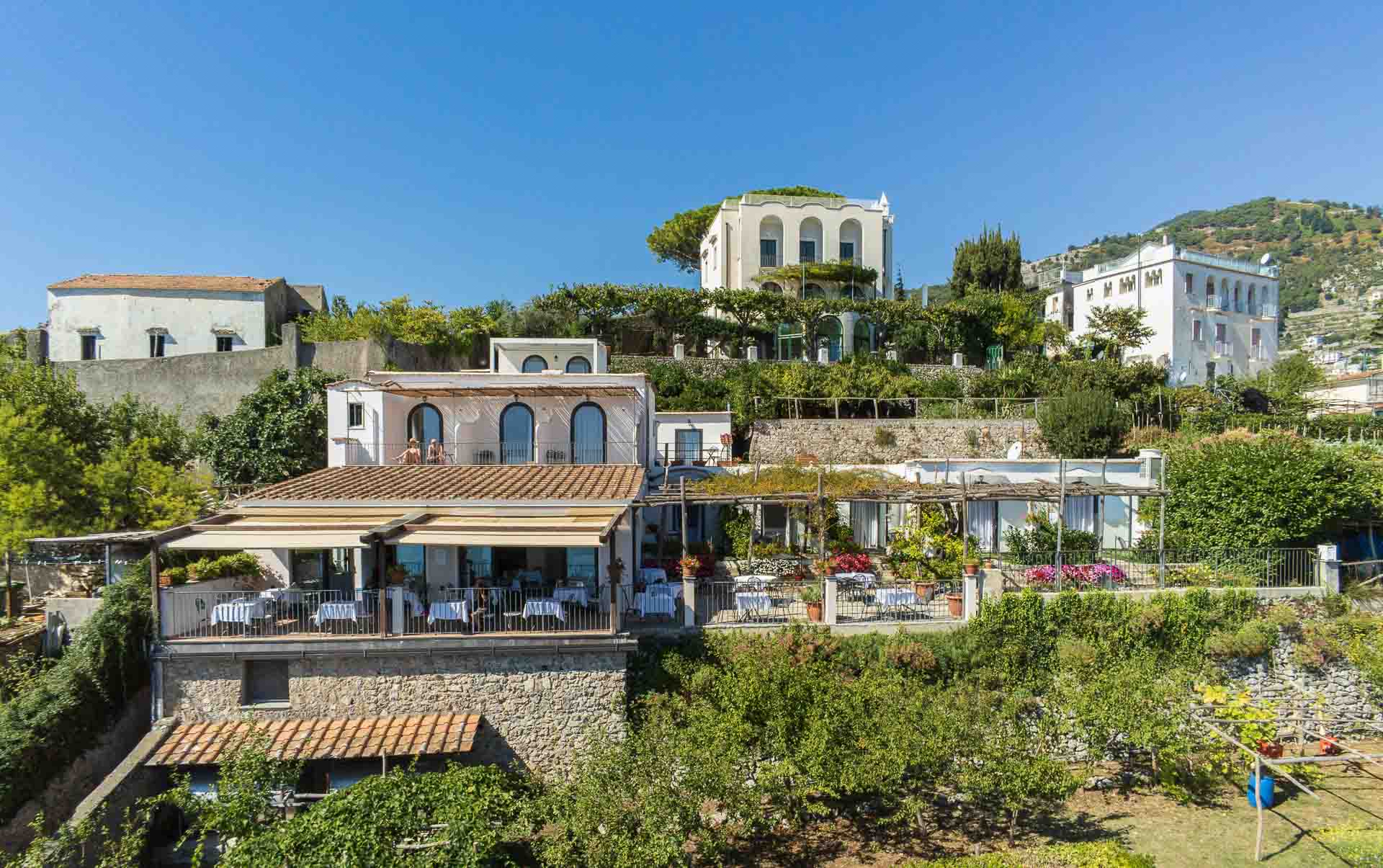 Hotel

Our tourist facility
A virtual walk through the rooms and places that will welcome you for an unforgettable stay.
Hospitality, courtesy, availability and quality…
but also qualified staff, exacting standards and attention to service … this is what you will find at our hotel,
Hotel Villa Amore is located in Ravello. It offers a scenic view, since it overlooks the sea of the Amalfi Coast, and it is 700 meters from the road and main square of the town; moreover, the hotel is close to the marvelous gardens of Villa Cimbrone.
It is also possible to request and book a private service for the transport of luggage between Piazza Duomo and the Hotel; the cost is 6 € per suitcase or bag.
Furthermore, always upon request and subsequent booking by the guests, a guarded parking is available in Piazza Duomo, since we have a parking agreement with the "Al Ponte" car park. We apply a daily rate of 15 €, calculated from midday of the day of arrival to midday of the day of departure.
From 11.30 am. to 4.00 pm Hotel Villa Amore offers to its guests the possibility to taste our delicious Light Lunches on the splendid terrace, which directly overlooks on the sea.